Email me: mark@veggiediesel.org
10-30-2010 Thank you Jon Stewart for bringing an estimated 215,000 people to Washington for the Rally to Restore Sanity and/or Fear!
"If we amplify everything, we hear nothing."
My family has been telling me that for years, only their version goes, "When you yell, we don't listen."
_______________________________________________________________________________________________________________
Photos from Rachel's July 2006 Elsbett Workshop
Photos from Rachel's October 2005 Elsbett Workshop ___________________________________________________________________________________________________
These photos are from the August 2007 Elsbett Conversion Workshop put together by Rachel Burton of Piedmont Biofuels at Central Carolina Community College in Pittsboro, NC.
Thank you Rachel !!!
Und Vielen Dank zu Alexander Noack von Elsbett für kommen, uns zu helfen.
(And Many Thanks to Alexander Noack from Elsbett for coming to help us.)
(This is a single tank Mercedes conversion. Pictures of the dual tank Dodge Ram conversions are coming. Check back soon.)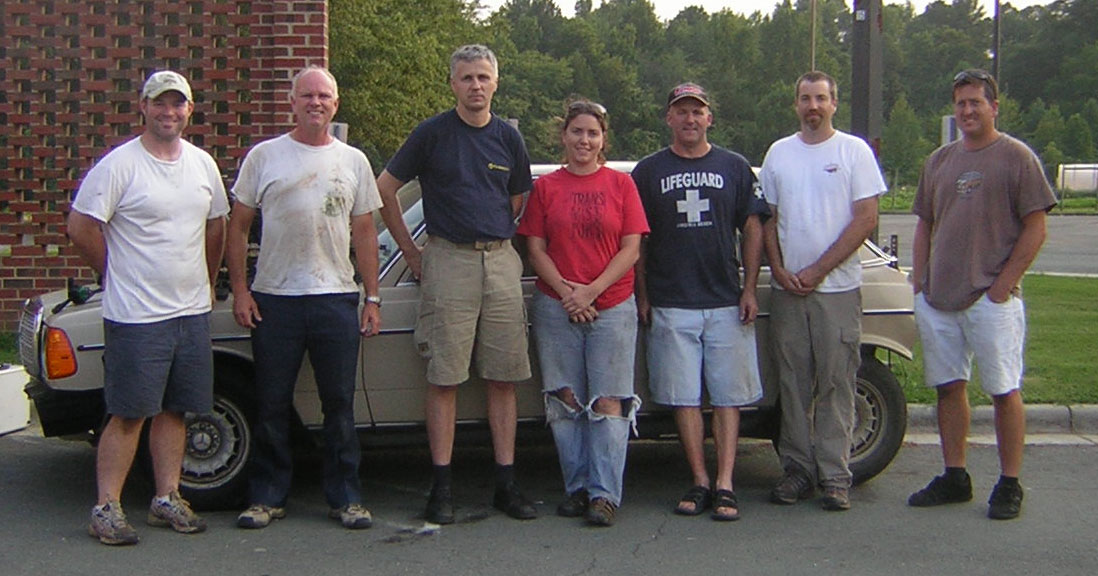 Mike, Steve, Alexander, Rachel, Todd, Bryan and Craig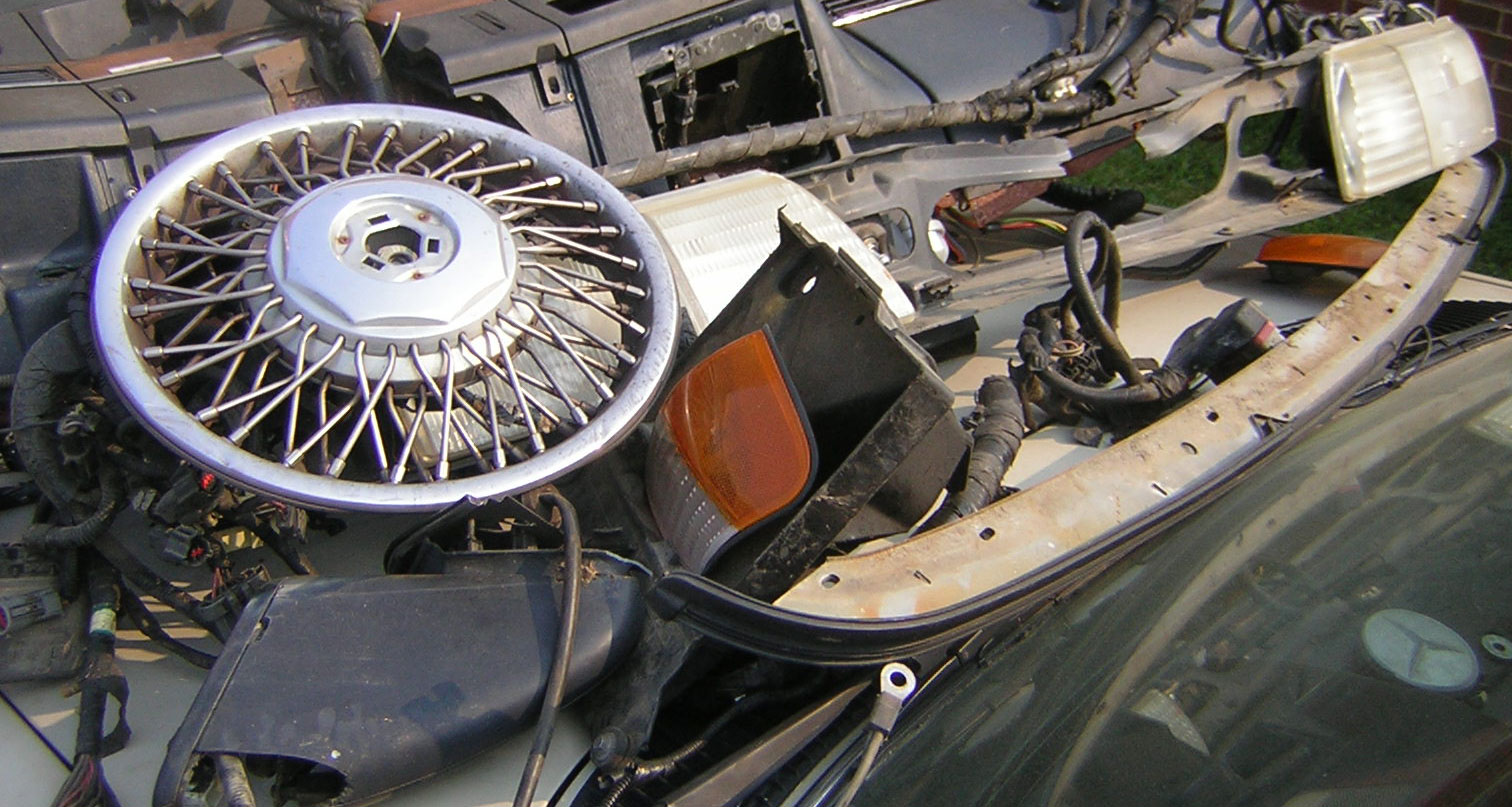 First, check the contents of your kit. (Todd found a part he needed.)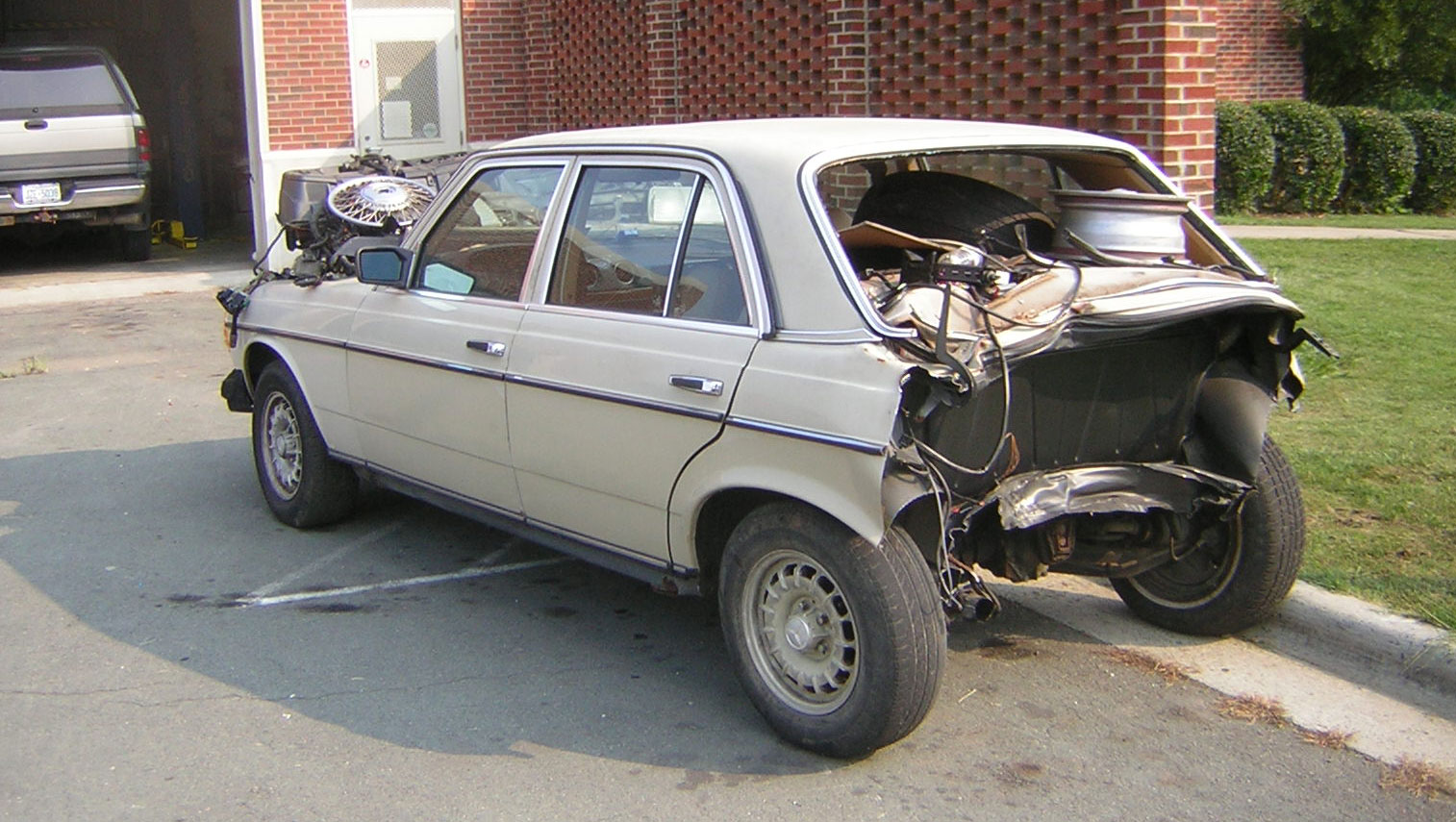 Before conversion (Steve's Dodge Ram 2500 is in the service bay.)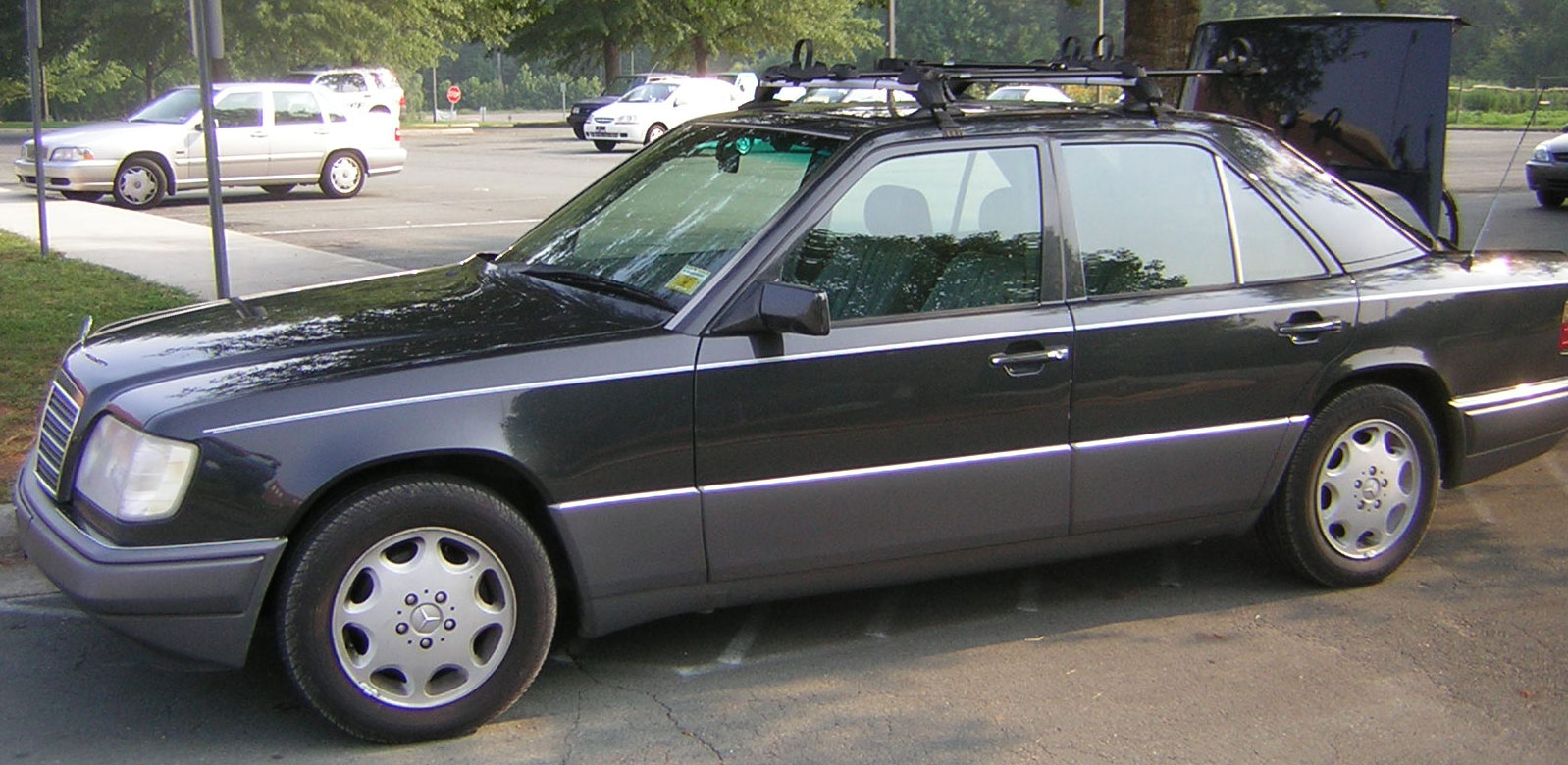 After conversion (Bryan's 1995 300D)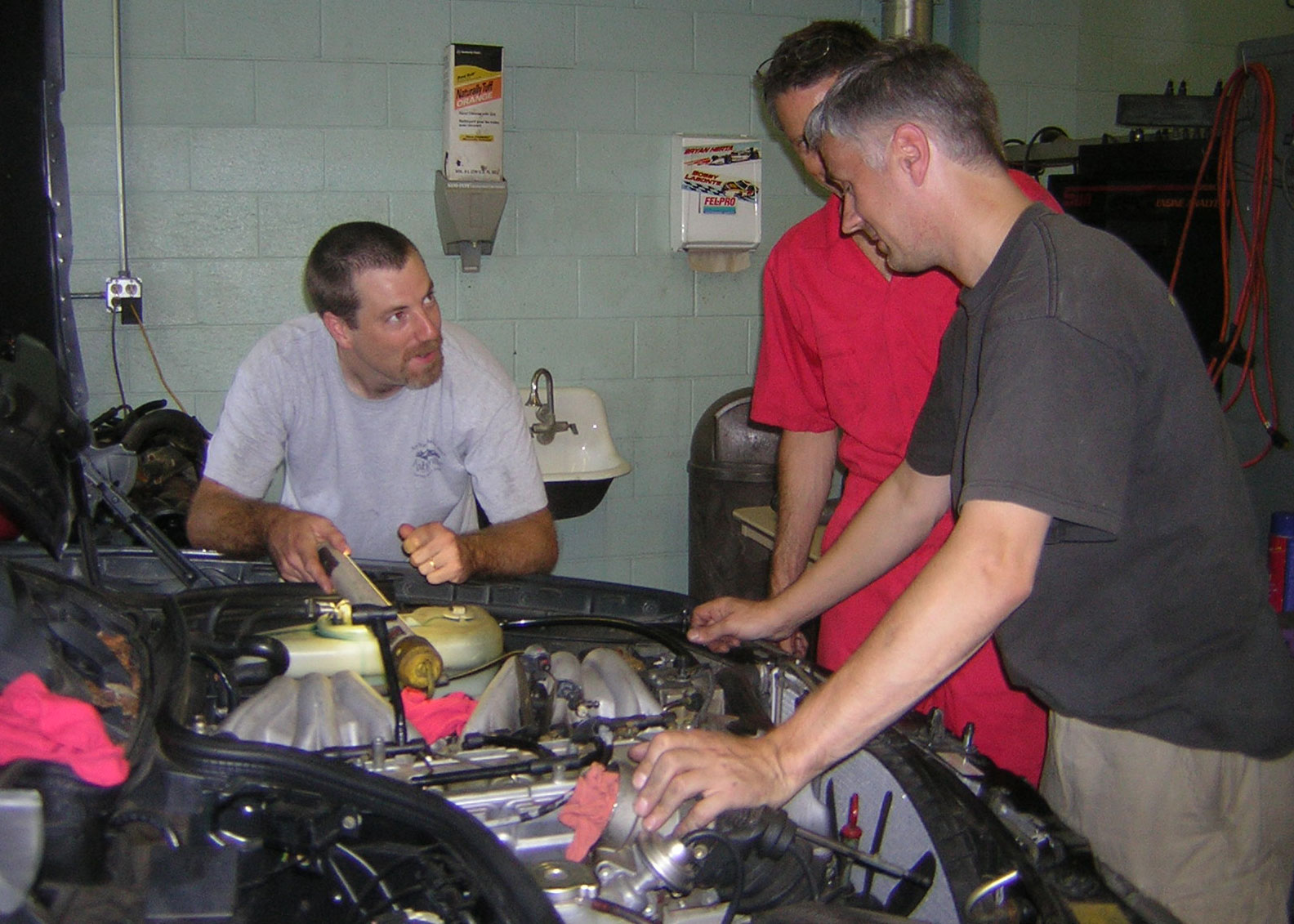 Bryan, Luc and Alexander come up with a plan for mounting the heated filter housing and the heat exchanger. ("Just find a spot.")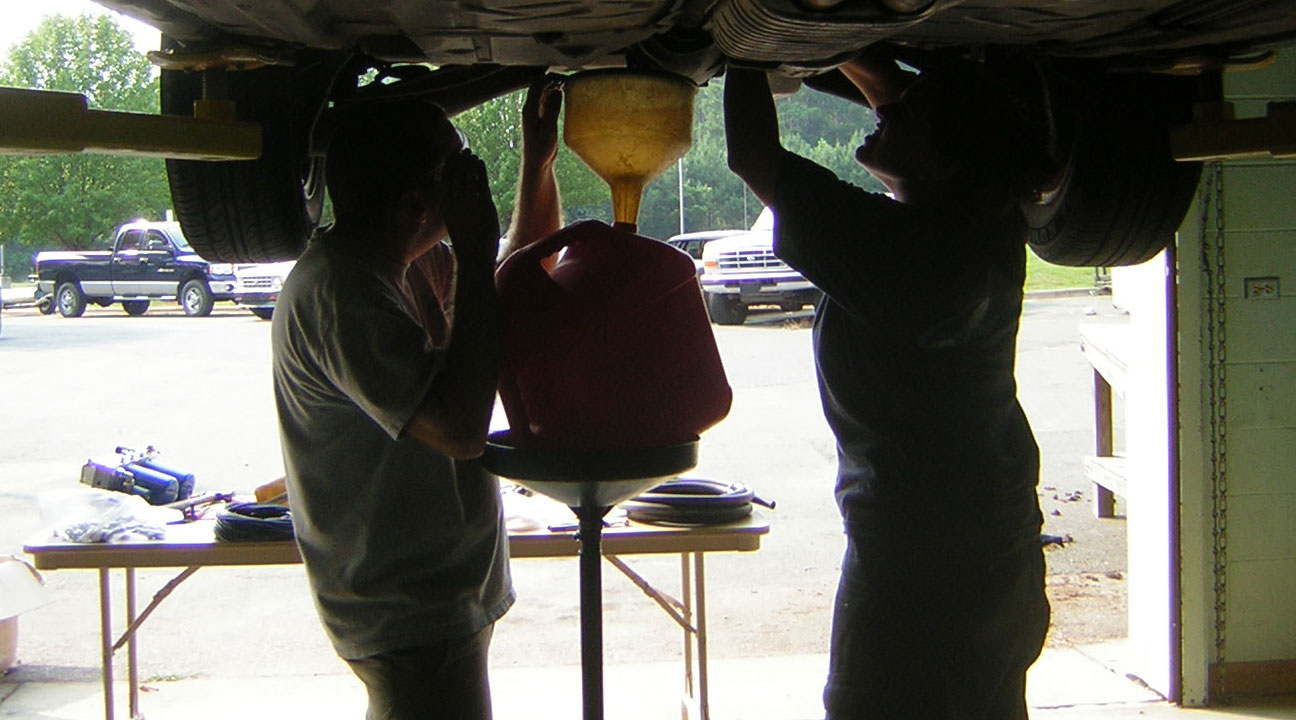 Bryan and Rachel start draining the fuel tank in preparation for running the new larger diameter fuel line. (Mike's 2004 Dodge Ram 3500 is outside on the left. Mike also converted a 2004 VW Jetta wagon. That's a lot of work in 3 days.)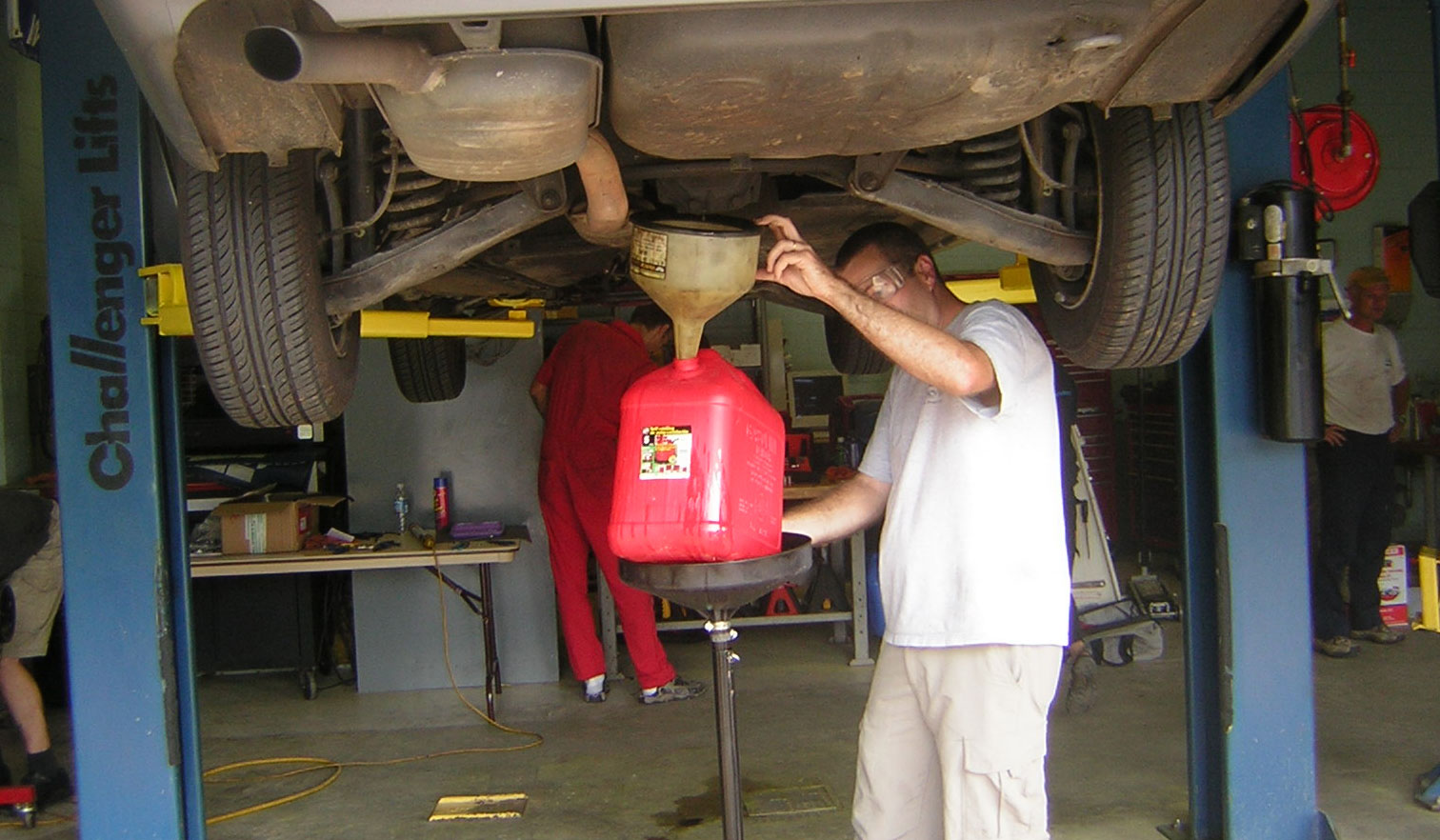 Bryan keeps draining the fuel. ( it drains, and drains, and ...)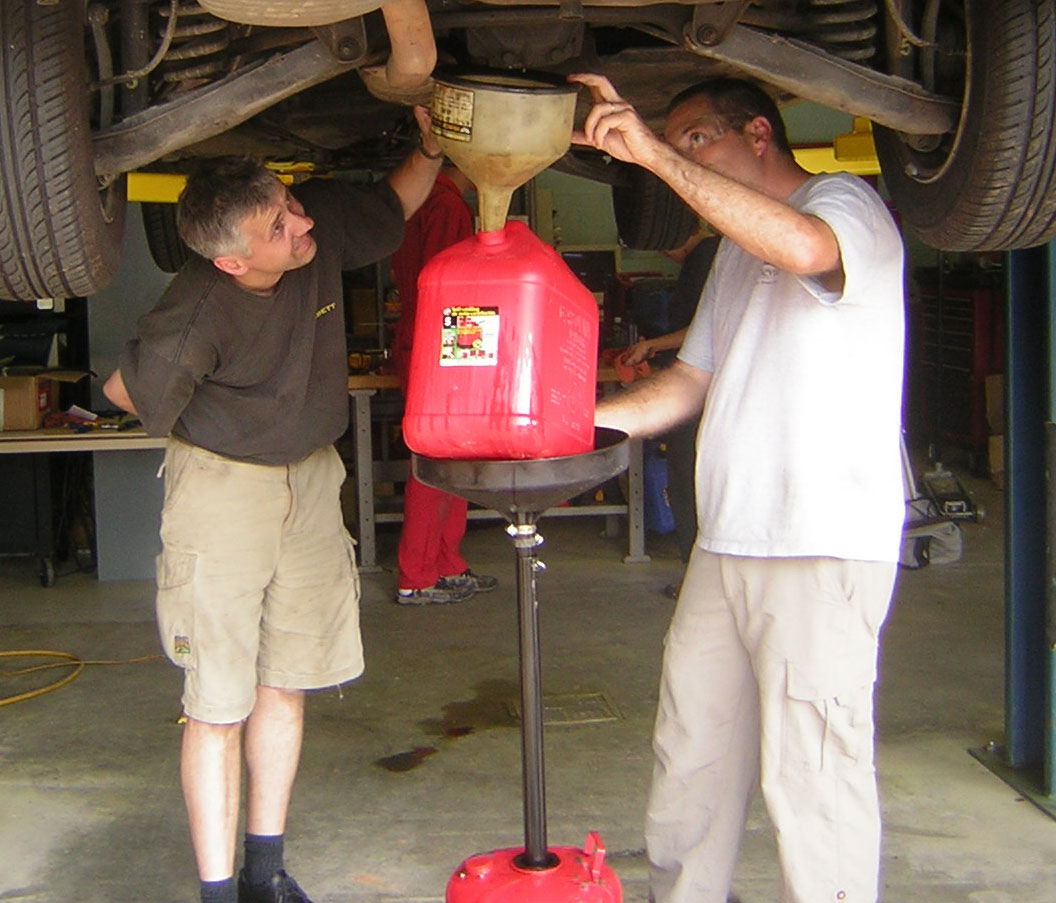 Alexander keeps checking on Bryan's progress, "Still not finished?"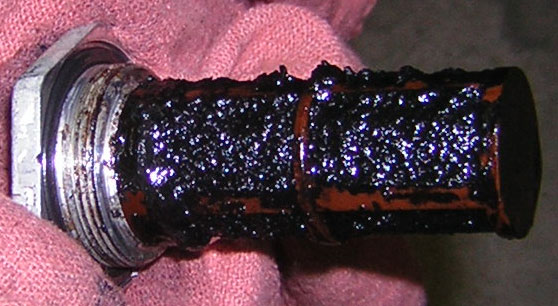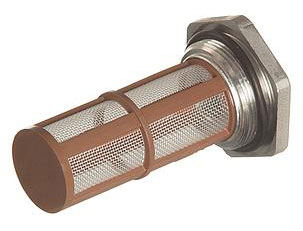 Here's why the fuel wouldn't drain.
Inside the fuel tank is a strainer and it takes either a special Mercedes tool or a 46mm socket to get it out. (Rachel found an American size that worked at the NAPA store in Pittsboro.) After debating putting a new one back in, Alexander and Rachel made the case that we should cut the screen off the old one and reinstall it, then add an inline filter that would be easier to change. (We did use a new o-ring seal.)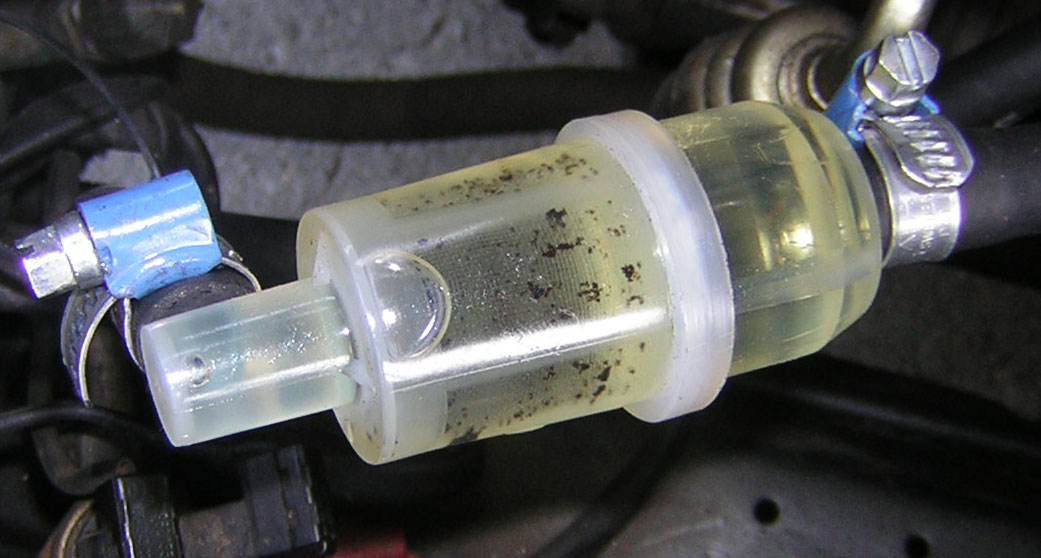 This is the inline filter we used. (Older Mercedes W123 diesels use this so it is a standard item, available for a couple of dollars.)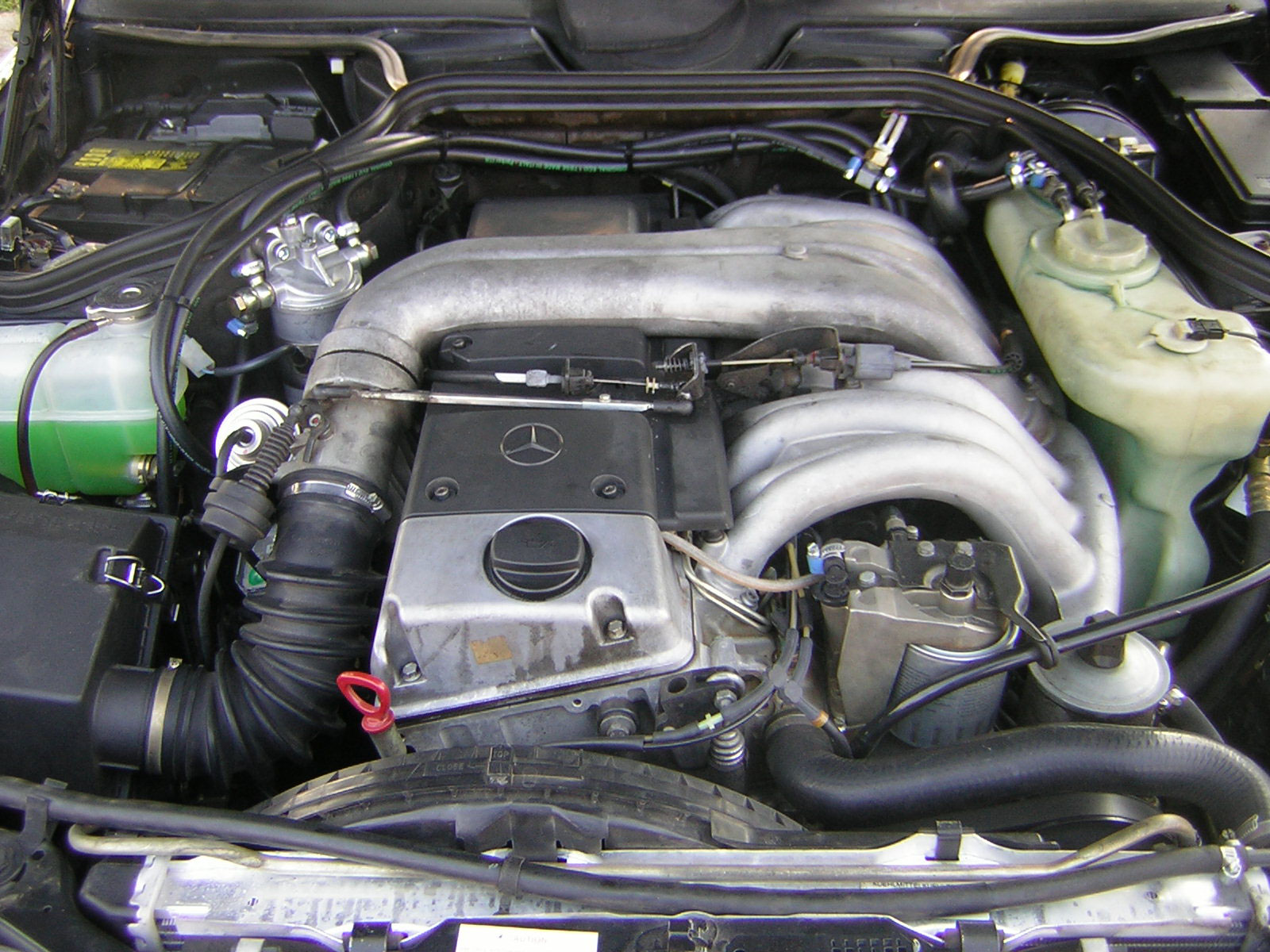 Bryan's 1995 300D after we were finished. Heated filter housing upper left, (Heat exchanger is mounted in front of and below the heated filter housing, out of view from this angle.) New coolant temperature sensor is in the upper right side of the picture. That hose carries coolant to the heat exchanger. The other hoses carry fuel. Elsbett's kit includes glow plugs, injector nozzles and the small diameter fuel return hose between the injectors.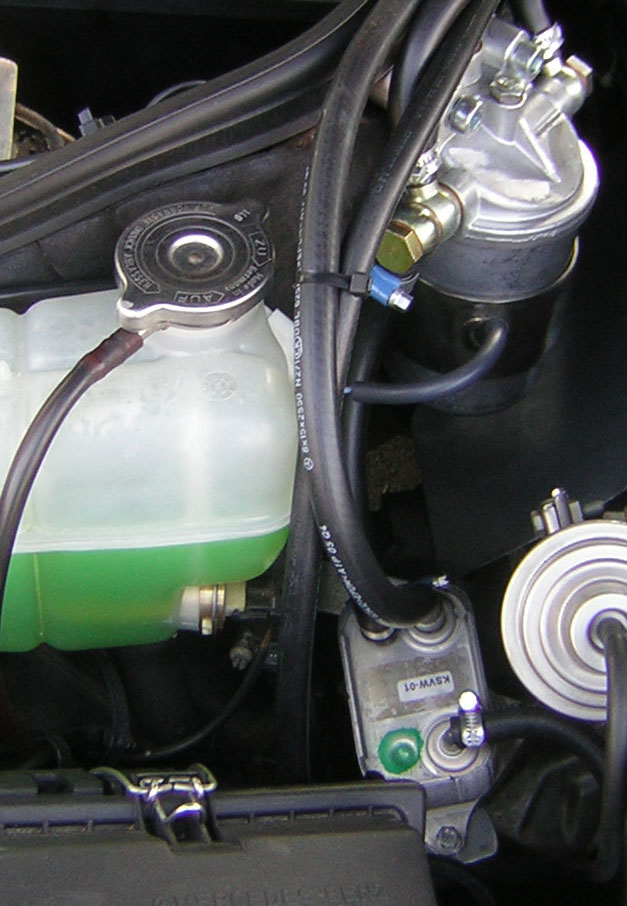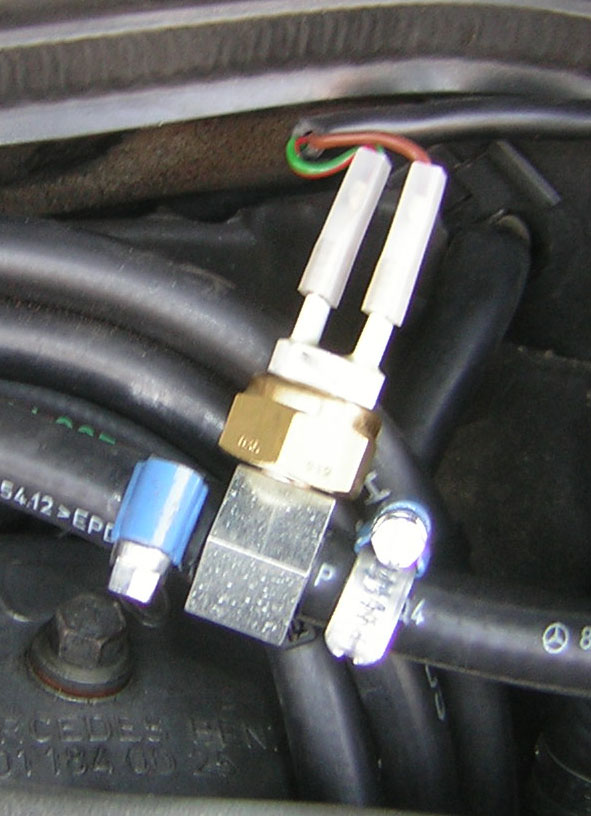 Heat exchanger (silver rectangle with three hoses coming out of the top.) Temp sensor New relays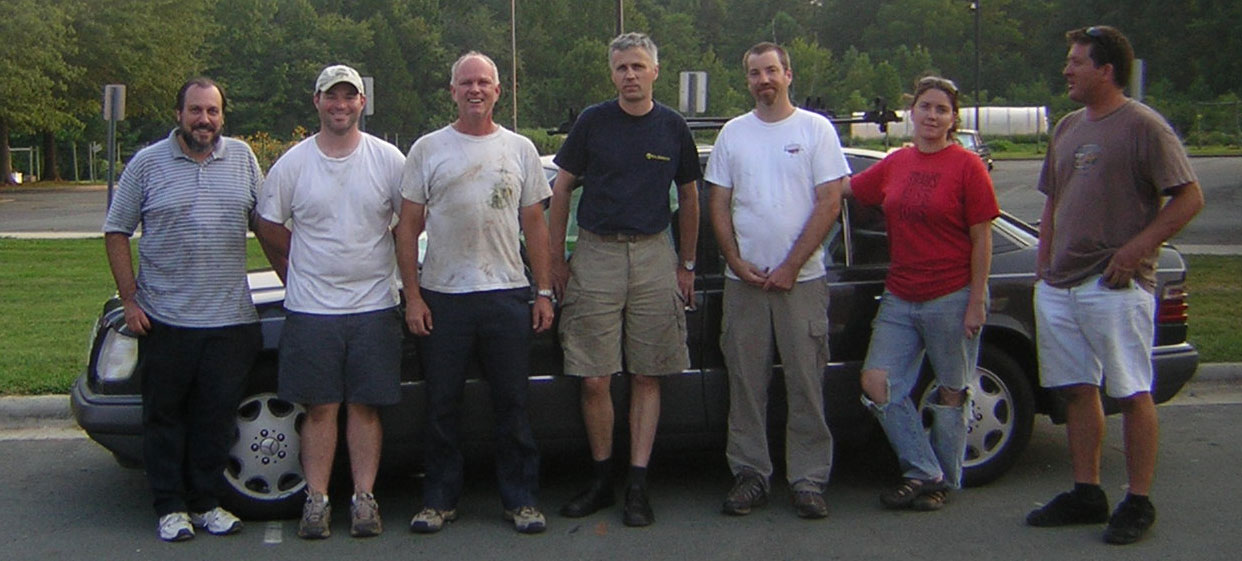 Mark (me), Mike, Steve, Alexander, Bryan, Rachel and Craig